Editorial (Newsletter No. 38) APRIL 2007




It is pleasing to write this Newsletter and with an announcement of 4 new members. Plans are well advanced for our Tenth Annual Reunion and Dinner on 29 September. With 65 already booked there is still room for more so come on lads and lasses make the effort to join us on what will be a very enjoyable week-end. Details are given below.

TENTH ANNUAL REUNION & DINNER ~ SATURDAY 29 SEPTEMBER 2007


We shall meet again at the Honiley Court Hotel situated in the countryside on the outskirts of Warwick on 28 and 29 September for what promises to be a special weekend away from the hustle and bustle of everyday life. 68 have booked in for the dinner on Saturday. The cost for dinner bed and breakfast is £59 per person per night. A deposit of £15 per person is required with your booking. A booking form is attached together with Circular No 1. At the time of writing only 10 more rooms are available at the hotel so if you are thinking of joining us get your skates on. Dress is lounge suit, blazer and flannels or smart casual.
OBITUARY




The TIMES recently reported the death of Air Marshall Sir Edward Gordon Jones on 20 February aged 91. After serving as an ace fighter pilot in the Second World War his postwar career was one of rapid promotion to senior appointments. By 1960 he was Assistant Chief of Staff, Allied Forces Central Europe.

WELCOME ABOARD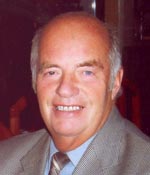 Cpl Mick Cooney was posted to AAFCE in Jul 1960 to work in the Central Registry, RAF Support Unit. While in France Mick was a regular member of both the RAF and International soccer XIs When he left Fontainebleau in February 1963 he went to 7 FTS Church Fenton. In March 1964 Mick was prompted to Sergeant and posted to Cranwell. He was allowed to form a Saturday soccer team that entered the Grantham & District League. Mick found himself at RAF Selestar in December 1965 and after it closed he spent 3 years in the Families Accommodation Flight responsible for the allocation of married quarters but his main job was managing the inter-section soccer league. In January 1968 he joined RAF Careers and was posted to Newcastle where he was on cloud nine being only 600 yards from St James' Park. 3 years later another overseas posting saw Mick at Rheindhalen where he was PA to A.O. Eng. Air Commodore Barber and once again he was able to follow his interest in running football. 3 years later Mick was made up to Flight Sergeant at RAF Swinderby just 600 yards from RAF Records Office (DET). Mick's love of the of the RAF waned following his next move to RAF Linton as Chief Clerk where the post was downgraded to Sergeant. Having tendered his resignation he lazed around HQ Support Command, Brampton. After demob in August 1977 Mick became a Pub Landlord - this lasted for 14 months before he took up an administrative post with the NHS in York for 6 months before working for York City Council. A heart by-pass operation forced him to retire in December 1995. Mick who lives with his wife Tricia in York still loves gardening and football albeit from an armchair.
July 1960 ~ Australia's Jack Brabham wins the French Grand Prix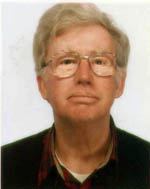 Sgt Brian Sheppard (RASC) arrived at Fontainebleau in the autumn 1953 as a shorthand writer/typist and left in May 1955.
Before joining the Army Brian was a trainee journalist on a weekly newspaper in Dundee in Scotland. After leaving the RASC he returned to Dundee and completed his training on a Sunday newspaper before emigrating in 1957 to what was then Northern Rhodesia, now Zambia, working as a reporter on a newspaper in Lusaka, the capital, returning to Britain in 1960. While in Lusaka he married Mona, who had travelled out to Zambia by boat and train to join him. On their return to Britain he joined The Scotsman newspaper in Edinburgh but after nine years again had itchy feet and left with his family to pursue his journalistic career in the United States.
After around 18 months on The Cleveland Plain Dealer in Ohio he came back to Britain just as commercial radio was beginning to take root. He was one of the pioneers of BRMB Radio in Birmingham and news editor of the station for 16 years before retiring to do occasional consultancy work.
Says Brian: 'I found the Fontainebleau Vets site quite by chance while looking for an old army buddy Peter Kinsley who was also a journalist on national newspapers and a successful author. We are now in contact by email and phone quite regularly for the first time in over half a century!'
Brian and Mona who live in Glencarse, Perthshire have two sons – both journalists.

October 1953 ~ In London troops operate petrol tankers replacing striking tanker drivers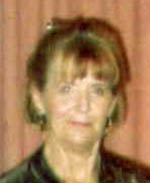 Thora Amos widow of Cpl Alan Amos spent 2½ years with her late husband Cpl Alan Amos (RAF Police) at Fontainebleau from January 1960 until July 1962 when Alan was posted to RAF Honnington where they met up with Frank and Margaret Adams. After demob Alan joined the Kent Police Force, passing out in November 1964 for duty in the Tonbridge area where he pounded the beat for a few months before a posting to Maidstone where he was promoted to Sergeant. Alan then became an instructor. He wrote books on rabies, hunting, poaching and a book for new police officers written in plain English.
When the Home Office started reorganizing the Police Service Alan decided to retire after thirty odd years because he could not take all the political correctness. In retirement Alan took up writing his life story and the history of the Ramsgate Tunnels and the Kent Coalfields. As he was putting the finishing touches to these works he became poorly and was diagnosed with a brain tumour. In May 1999 Alan underwent surgery followed by radiotherapy. After a brave fight Alan died 11 months later. He is survived by his wife Thora and daughters Christine and Donna.
Thora, was introduced by Colin Hogg, lives in Broadstairs, Kent. She will be able to meet up with some of her friends from those idyllic days in Fontainebleau at the Reunion in September.

January 1960 ~ HM Government announces curbs on the sale of "pep pills"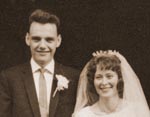 1962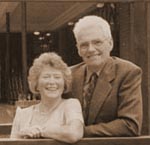 2007
SAC Brian Bursell arrived at AAFCE in October 1961 working in the Communications HQ as a telephonist. Brian remained in Fontainebleau until April 1964
Entering civilian life in January 1971 after 12 years in the RAF was to be quite a shock to the system with a wife and 2 children to support in a new environment totally different to service life.
Brian joined a government Training Scheme in Carpentry for 6 months followed by various other jobs. Then in 1975 in a new direction he secured a position at Rolls Royce, Coventry on the semi-skilled turbo blade manufacture milling work shop progressing up to skilled in various departments of milling, ECM, and EDM drilling until the closure in 1993 when he was made redundant.
After courses in IT at college he had the opportunity in 1977 to have his job back at Rolls Royce, Antsy until 2000. Once again he was bored and took a job in stores for Land Rover Parts. Now in 2007 he is fully retired.
Joining the RAF is a decision he has never regretted. Born in Hull he went to Newland Ave School and Lambert Street. Brian's decision join the RAF was whilst working for the local auctioneer Gilbert Bateson. He applied when he was 18 and volunteered for 3 years. Once in the service he received his call up papers for National Service. Whilst stationed at Cowden near Aldborough Brian met his wife Maureen who accompanied him on all his postings except for Bahrain. (Their daughter was born in June 1964 in the UK. Their son was born just before Brian went to Bahrain) Over the past years they have re -visited Fontainebleau twice. Now Brian and Maureen who live in Coventry are both retired and settled in Coventry nearing their 45th wedding anniversary this year.
October 1961 ~ The last steam train runs on the London Underground
FROM THE POSTBAG



A happy New Year to you all from a miserable and wet part of Brittany.
In a recent Newsletter you welcomed Corporal Bill Frindall to the Association and as you know he is the Official England Cricket Scorer. It was also mentioned that he had written an Autobiography "Bearders My Life in Cricket" I decided to buy a copy and received it duly signed by Bill.
I avidly read the section about his Royal Air Force Service and in particular the cricket team at Fontainebleau's travel to the Hague to play. Imagine my surprise when I read, and I quote 'Our hosts were greatly amused to discover that one of our players was named Dicky Dykes' .(Dicky was my RAF nickname). I was extremely proud to know that I am now in a book along with such great names as Don Bradman and Len Hutton and all the other famous cricketers. I would recommend the book to anyone with a love of cricket.
Don Dykes (Barthelemy, France)

The letter about the despicable treatment meted out by HM Customs Officers reminded me of my own time as a conscript in 1954, in B.F.P.O.6 in France, with NATO.
A young soldier (19) serving his two years on leave from B.F.P.O. 6, had proposed, to his future wife in England. Back in France he bought her a small, single diamond engagement ring in Paris, took it home and she was delighted with it, chiding him for spending all his savings on her. She asked him for the box, as it would have the Paris jeweller's name in it. He said he would bring it on his next leave, when he was being demobilised.
At Dover H.M. Customs officers waiting in big sheds to divest British soldiers who had been serving in a war zone during the Suez Emergency of their pitiful souvenirs and presents to wives and girl friends A heroic Customs Officers found the box in my friend's baggage and asked him: "Where's the ring?" "I only have the box," he explained. "My fiancee has the ring from my last leave but she wanted the box as a souvenir."
"Pull the other one," they said, and not heeding his protestations, they took his equipment apart, slashing the linings of his civilian clothes, cutting into his suitcase lining and cutting the uniform he had worn ("National Service!" ) for two long years. When they had found nothing and reduced him to tears as he watched his civvies being cut up, they handed him a heap of rags and said: "You'd better watch it. You think you're pretty clever, don't you? We'll get you next time."

In my 40's my wife could not understand why I refused four times to dine with her cousin and his wife. Then I told her: he is a customs officer, and I swore never to speak to, drink with, or even acknowledge any of them as long as I lived and told her why. And I haven't, and I won't.
Peter Kinsley (Peckham, S.E. London)
I should have got this to you earlier.
Right after the parade at the Arc and as Pat and I were leaving with Alistair and Monica Fraser, a small boy of about 8 Years of age and obviously English was overheard say to his Mother "Mummy, who are those Old Gentlemen wearing Medals and Badges"?
"Oh, Darling they are all Spitfire pilots from the war".
Now I think I left my Mark Nine somewhere along the Plas de la Concorde, it has probably got a parking ticket on it by now, so if you see one in the lost and found columns it's mine and I'll go and fetch it back, Then again !. Maybe not.
Here's wishing you all a very Happy and Prosperous New Year, and if you win the jackpot on the National Lottery I'll be around with my Begging Bowl.

Ken. Harriman or 'Arry ter me Mates (Wigston Manor, Leics.)
Just a note to say how much Brenda and I enjoyed our trip to Fontainebleau. It was a real eye opener to go back to Camp Guynemer, and particularly when the gendarmes opened Quartier Chateau specially for me to see my old room.
The parade at the Arc de Triomphe was very moving and the French authorities put on a superb show. I would also like to express our appreciation to Max Avey whose organisation was second to none. Brian Moulding our interpreter also made the trip move along smoothly with his local knowledge and expertise. Once again thank you, the Fontainebleau Veterans Association for a memorable trip,
Tony and Brenda Hand (Rochester)
The 37th edition was packed with news and photographs and was first class.

You may wonder why I don't visit the local get together but my wife is disabled and I/we spend all our time looking after our disabled son who is a diabetic and suffers with agoraphobia.

I am now on tablets for Blood pressure, and my Cholesterol level is far too high, but I get by ok.

I do love to follow the news and the work you do. I too wish more would place their photos on the website.

During 2008, we may move to live in Brisbane, Australia, (where my other son lives) and where that climate may do us all good.

Keep up with the good work, you are the nearest I have to keep me in touch with my two years in Fontainebleau, 1958/60 Have a peaceful Christmas and New Year

Jeff Lester (Oldbury West Midlands)

Finding your web site was a pure accident whilst looking for something else and reading Flt Sgt Keith Adams record among others I read was for me a stroll down memory lane.
I am still in touch with a Mrs P Bartram whose husband was a Police Dog handler in the RAF for many years she now lives sadly on her own at Boscome Downe.
Would Joe Connelly remember a Cpl Alan Sedden who drove for AM Sir Morris Heath about the same time? I have a photograph. Anybody who at any of the stations below at the same time as me please contact: brianbursell06@tiscali.co.uk.
Training RAF Cardington/RAF Bridge north Jan/May 59
Leconfield/Cowden Trade Training/ Compton BassettJun/Dec 59
RAF Stanbridge/Jun 60/Jun 61
AAFCE Camp Guynemer Fontainebleau France Jun 61/Apr 64
Henlow PBX/Jun 64/Sep 64
Debden PBX Dog Training school Oct 64/Jun 66
RAF Muharraq Bahrain Unoccupied tour till June 67 extended tour to
Singapore HQ RAF Changi transferred to RAF HQ Tengah did a detachment to RAF PBX Seletar
Returned to the UK January 70
Posted to RAF Gayden for my last year left the RAF in 71
Brian Bursell ( Coventry)
TALES OF YESTERYEAR


One of the unusual aspects of my post as the British Press writer at Fontainebleau (1960-63) was that every so often I would be asked to go somewhere at very short notice. AAFCE exercises were of course planned well in advance but on the odd occasion it was a case of going into the office expecting to write a local boy story and by lunchtime be scribbling my notes in another country.
One day we received a call that the Netherlands Royal Family had made a late decision to honour a particular parade in Holland and it was decided to cover it with pictures and a story. I drew the short straw along with my USAF photographer but as the event was in less than 3 hours, getting there in time was going to be a problem. Our French PIO came to the rescue with a call to the French Air Force at Melun. In what must have been less than an hour Sgt Dick Junot and myself were being kitted and climbing into a four seater training jet with a casual warning that we might experience some ear pain as there wasn't time to go through any pressurisation procedure.
What we also didn't know was that the flight would be done as a low flying hedge hopping exercise wherever possible and the ups and downs necessary would make it a choppy ride. Time will dull some memories as we all know but I can still visualise the colour of my photographer's face. A very similar green to the hedges and trees flying past us. He was very very sick, poor chap and for me the ear pain as we descended into the Leeuwarden Airbase was the equivalent of having all your teeth pulled by hand in one go. We got our pictures and my accompanying notes but I have no memory at all of how we got back. Dick would have settled for a horse and cart - anything rather than a 500 mph jet. And the next day - taking two new RAF arrivals around the Chateau, and writing up a hometown story to send back to their local papers. Variety - the spice of life.

Brian Russell (Mold, Cheshire)
OPENING OF THE NEW CINEMA.


The first film to be shown at Camp Guynmer was Moulin Rouge and the cinema would be opened by one of the leading female stars but "she did not arrive. A duty NCO from each of the six Nations was to be present and Flt/Sgt. Allan decided that I would do for the "Brits".
I cycled from my home in Thomery; best blue and great-coat being the dress code. When the film ended so did the duty. Then the fun began!. Unfortunately for me, when I arrived for duty the roads were clear, but it was a different story when I left - it had snowed. I had not got very far when, due to the snow compacting between the wheels and mudguards, I came to a halt. I should explain that the bike was a Claude Butler hand built job with narrow wheels that I used for road time trials.
After several stops, clearing the snow and not getting very far with the pedalling, I took up the sport of "drag" cycling. Having left Avon, which had some street lighting, I then entered the Forest without any lights. Dragging the bike and keeping clear of the large American cars, it became quite a journey. Eventually I reached the curve in the road where there is a choice to either continue on the main route or turn left on to the minor road, which was the route I always took (Alan Lake will know where I mean as he lived at the other end of the village to me). I should explain here that both routes are downhill. My route, however, had two further turns. All was going reasonably well until I got to the turn, at which point the bike and I parted company due to an icy patch. Imagine the scene then, me trying to stand upright, surveying the damage that consisted of a buckled front wheel, broken pedal, smashed watch glass and a snow covered uniform that "Chiefy" would definitely not have approved of. No wonder I was heard to say "dam the wretched snow, blast the weather and other sayings". Somehow, although that is what I meant to say, it came out quite differently.
At this point an upstairs window opened and a French voice said that they did not have this trouble with the Germans. Being patriotic, I gave a reverse Churchill salute coupled with a "bon nuit" and went home.
"Management" greeted me with "where have you been? What on earth have you been doing? And why are you in that state?" And with great forbearance I only said "hello" as I walked in"
Stan Bone (Baldock, Herts)
MORE FROM THE CATON COLLECTION


More from correspondence received by Ted Caton following the publication of his "An Erk's-Eye View".
From P of Sheffield:
"I did my National Service in the RAF and applied for a "home" posting after training, hoping for Norton (which was on the outskirts of Sheffield) or somewhere else near but finished up in Egypt!!
However, my brother in law, who asked to be posted abroad, served his time at Norton (a real 9 to 5 job)."
From T of Lincoln:
"When we passed out at RAF Hednesford there was a rail strike so we did not get any leave, but put on a truck to my trade training station at Shawbury, Shropshire, picking up at Bridgnorth S of RT on the way. When we got there the SP said "Don't march, walk like everyone else", and we knew we were in the real Air Force."
From P of Leicester:
"The bed I was given (at RAF Newton, Notts) I was later to find out when the airman arrived back after his day's work, was that he was being demobbed within 3 days of my arriving (sic). He came from Blackburn and the way he wore his beret he looked a great deal like Benny Hill. His beret was pulled right down the back of neck and when he went to bed that night – read on Ted – he kept his beret on, he slept in it. Next morning down we went for a wash and he had a wash and shave with his beret on and that same night I asked his pal who slept in a bed the other side of him, what was the reason for the hat! Later that night the pair confided in me and swore me to the secret. This airman had been posted to RAF Newton as an admin orderly, he had the job of emptying dustbins and the likes and had not had a haircut since he left the training camp. It was all tucked under his hat. Later still that night the pair took me down to the washhouse. While one stood guard the lad from Blackburn stood in the doorway of an empty cubicle and took his beret off – his hair dropped down over his shoulders. I could not believe it but it was there. He had avoided inspections and went out of the gates the following day. He had got away with it. …"
CHARLES NAPOLEON




Charles Napoleon the 56 year old pro-European and pretender to France's imperial throne and great great grandson of Napoleon Bonaparte's brother Jerome is standing for Parliament in Fontainebleau and environs. Whilst Fontainebleau Palace was the birthplace of almost every French king since the 13th century Napoleon Bonaparte is indisputably the star attraction in the town. Following a failed suicide attempt the defeated Napoleon, forced to abdicate, ceremoniously descended the famous horseshoe staircase in the chateau's grand "Cour des Adieux to bid farewell to his Imperial Guard before going into exile on Elba.
AND FINALLY………..


Those with access to the Internet are advised by e-mail that the latest Newsletter is available on our Website http://www.fontainebleauveteransassociation.co.uk with a request that they let me know when they have accessed it. For those without computers the Newsletters are circulated with distribution lists for 22 circuits which after circulation should be returned to me. 4 of the December 2006 Newsletters have not made their way back to me which leads me to believe that someone in the chain has either moved or does not wish to receive the Newsletter. Some members at the bottom of the chain may not be receiving their Newsletter. If you prefer not to receive future issues please indicate this on the sheet covering this edition. This will avoid the need for me to phone round to find out where those missing ones are "stuck."
MERCHANDISE




There is a good stock of blazer badges, ties and enamel badges in stock in addition to the table- mats, coasters and mouse-mats all reasonably priced.
Editor : David Rogerson, Brookwood, Hungerford, Bursledon, Southampton, SO31 8DF ~ Tel : 023 8040 2846