FONTAINEBLEAU TRIP
SPECIAL
ISSUE No 11                           AAFCE NEWSLETTER                       JANUARY 2000
I hope that all our readers and their families had a wonderful Christmas and enjoyed the special New Millennium celebrations.  My remedy for fighting the millennium bug was taking whisky ~ it worked.
NEW SIGNINGS
Our goal of 100 discoveries before the end of 1999 was not quite reached but we are approaching that number.  I know that one or two of you are submitting appeals for Cannel 4s Teletext.  We have a possible lead for Sqdn Ldr Frith.

Charlie Collyer has been on our wanted list for a long time.  He was eventually tracked down through the RAF Pensions administration and is living in Rue de St Merry, Fontainebleau having recently taken up residence there from another part of France.  Regrettably a few months ago Charlie lost his wife of 60 years.  Charlie used his influence to obtain the Commandant's permission for a party to be escorted round Camp Guynemer in September.  Charlie tells me that he is still riding the bike he rode in his RAF days at Fontainebleau.  He must have been the longest serving person at the base starting there in 1951 and serving until AAFCE moved out of France when he posted to the British Embassy in Paris.  He would love to hear from any of you and can be reached by telephone most mornings on 010101010.  He asked to be remembered to all those who knew him at Fontainebleau.
Terry Thorpe worked in the MT Section from Nov 55 until May 59.  After completing 22 years in the RAF he was Driving Test Examiner in Civvy Street. He lives with his wife Joy in Polegate, East Sussex 
Kay Finch has indicated that she will be in touch soon and I know we will all give her a special welcome.
Brian Simpson for whom have sought since 1995 turned up in Bekshire.  Brian a National Serviceman spent his Fontainebleau time in Logistics.  On leaving the RAF he returned to work at Dunlop.  Now retired he is writing the history of the Dunlop and Slazenger Companies
THIRD REUNION
I guess we should be giving some thought to another reunion in the UK this year. Not everyone will make the Fontainebleau Trip and after the successful get-together we had last October I am sure many will want to repeat the experience.  Please give your views on the attached questionnaire.
TIES
Most of the original consignment has been sold but there are half a dozen still in stock. If anyone would like one (price £9.00) please let me know.
ENAMEL BADGES
There are not enough orders to make this a viable proposition ~ so come on lads they cost only £3.50 each.  Regard a purchase as a contribution to the Admin Fund because if we can sell enough there should be a small surplus thus delaying the next call for contributions.  Those interested who have not already done so should attach their cheque to the form attached for the number required.
FONTAINEBLEAU TRIP     

A provisional booking has been made with a Tour Operator for the weekend of 15 ~ 19 Sept. 
Broadly the arrangements are :
Provisional Itinerary
Fri 15 Sep        Coach 1 leaves West Kingsdown 0745 for 1000  P&O sailing from Dover
                        Coach 2 departs London 0800 for 1045 P&O sailing from Dover
                        Arrive at hotel late afernoon ~ evening free
Sat 16 Sep       Paris tour by coach then evening at Chateau de Vaux-le-Vicomte sand then candlelit display  (We can dine here if we wish ~ cost £20 - £24 per person)
Sun 17 Sep       Tour of local area
Mon 18 Sep      Reunion in Fontainebleau with free time.
Tues 19 Sep      Coaches leave hotels 1000 for 1745 sailing to Dover (stop for lunch on the way)
                        Arrive West Kingsdown 1945 and London 2015
Hotels              30 rooms have been reserved at the Ibis Hotel, Fontainebleau and 30 at the Ibis Hotel, Melun on Bed & Buffet Breakfast basis.  There is a single room supplement of £50 per room
Coaches            These are 48 seaters, air conditioned with wash room and a tea and coffee making facility.
Cost                 Approx £199 per person based on 70 people travelling in 2 coaches.  A deposit of £30 must be paid by the end of February, the balance due 6 weeks before departure.
Insurance         Available at a premium of £14 per person ~ details of cover later
Car Parking      Secure car parking is available at the coach station at a flat cost of £12.50 for the duration
Camp Guynemer The commandant of the Camp, now a French military base, has granted permission for a tour of the Camp which will be fitted in during our stay in Fontainebleau.
Please complete the attached questionnaire and send your cheque payable to D M Rogerson for the deposit.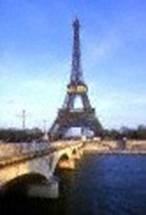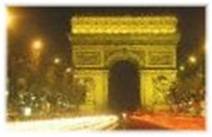 HOLIDAY INSURANCE
It is essential that you are adequately insured when you travel and we have therefore arranged a competitively priced insurance scheme with Chapman Stevens Travel Insurance Specialists to the Coach & Bus Industry. Your policy is underwritten by AXA Insurance (UK) plc who are members of the Association of British Insurers.
The premiums are inclusive of insurance premium tax calculated at 17.5%
We strongly recommend that you take out our insurance  because it has been carefully prepared to offer our customers excellent cover at reasonable cost. However should you decided to insure elsewhere you must inform us of the details of this alternative insurance (including an emergency contact number)
IMPORTANT NOTICE
Under the Association of British Insurers General Business Code of Practice, the person selling the travel insurance must draw your attention to important features of your policy including:
Policy Documentation: You should read the document carefully. It gives you full details of what is and what is not covered and the conditions of the cover. Cover will vary from policy to policy and insurer to insurer.
Conditions, Exclusions and Warranties: Conditions and exclusions will apply to individual sections of your policy but refer to the general exclusions and warranties which will apply to the whole of your policy.
Date Change Exclusion: Changes in date, and particularly the change of the century, could see widespread failures of computer and other systems containing computer chips, which depend on date-related information in order to work properly. Certain sections of your policy exclude anything directly or indirectly caused by failure of any computer hardware or software or other electrical equipment to recognise or process any date as the true calendar date.
Fraudulent Claims: It is a criminal offence to make a fraudulent claim.
Health: Your policy contains restrictions regarding pre-existing medical problems concerning the health of the people travelling and of other people upon whose health the trip may depend. You are advised to read your policy carefully.
Sports and Pastimes: If you are going to take part in dangerous sports or pastimes where there is a risk of injury, check that your policy covers you.
Property Claims: These claims are paid based on the value of goods at the time you lose them and not on a new for old or replacement cost basis, unless otherwise stated in your policy. Your policy will set out what proof the insurer needs to support any claim.
Policy Limits: Most sections of your policy have limits on the amount the insurer will pay under that section. Some sections also include other specific limits, for example: for any one item or for valuables in total. You are advised to check your policy if you intend taking expensive items with you.
Policy Excess: Under most sections of the policy, claims will be subject to an excess. This means that you will be responsible for paying the first part of each incident. The amount you have to pay is in the excess.
Reasonable Care: You need to take all reasonable care to protect yourself and your property.
Complaints: Your insurance policy will have in it a complaints procedure which tells you what steps you can take if you wish to make a complaint.
'Cooling Off' Period: Your policy will contain a 'Cooling Off' period during which you can return the policy and get a refund if you have a justifiable reason for being dissatisfied with the cover it provides. Your policy is governed by the law applicable to where you reside within the United Kingdom.
Summary of benefits (for U.K. residents only) a detailed policy document will be forwarded with your invoice.
Personal Accident    £15,000 (No upper age limit).
Personal Baggage £1,500                       
Medical Expenses (Outside UK)      £1,000,000      Personal liability             £2,000,000
Cancellation or Curtailment      £1,000 UK/Europe
Claims Excess for Cancellation.
No excess for holidays up to and including 3 days
Over 3 days Loss of Deposit Excess-  £10
Over 3 days Cancellation Excess - £35
Booking Conditions
When you book a holiday with Palmers Travel Limited, we want you to be satisfied, so that you will book with us again. We therefore do our best to provide accurate information and do all we can to ensure that everything runs smoothly. All bookings are accepted on the following conditions that are intended to clearly explain the obligations each party has towards the other.  Please read conditions carefully.  They are important.
1. Booking the Holiday
On receipt of your enquiry we will reserve a holiday for seven days (or three days if your booking is within 6 weeks of departure date). If you wish to confirm the booking you must forward a deposit of £30 per person (plus insurance premium) for holidays up to 4 days or £60 per person (plus insurance premium) for holidays over 4 days duration together with completed booking form within that seven day period.
On receipt of your deposit, together with insurance premium, a confirmation of reservation and invoice advising date for final payment, will be sent to you within seven days together with departure details, full itinerary and hotel information etc. We do not issue tickets for our tours.
You must then pay the balance due by the date specified, unless otherwise stipulated. (6 weeks on tours up to 4 days duration,  8 weeks  for 5 days or more.) NO REMINDER WILL BE SENT. If full payment has not been received by then, we reserve the right to treat the booking as cancelled, in which case you are liable to cancellation charges. If you book your holiday within 6 weeks of departure, full payment is required at the time of booking.
Holiday price includes coach travel, hotel accommodation and visits to locations listed in each tour itinerary.  Our price includes VAT at 17.5%, ferry charges, road tolls and local taxes as appropriate, but does NOT include porterage and admission charges (unless specifically stated).  The information in this brochure is published in good faith and believed to be accurate at the time of going to press - November 1999.  PLEASE NOTE:  Any government  VAT changes made after October 1999 will be charged accordingly.
2.  Insurance
It is a condition of the acceptance of the booking by Palmers Travel (hereafter 'The Company)' that all passengers on non UK tours are insured either through the Company's scheme or some equivalent travel policy. In order to obtain the maximum benefit insurance must be taken out at the time of booking. If you wish to insure through another company the insurer's name and emergency contact number must be provided.
3. Room Allocation and Special Requests
All rooms will have their own private facilities, including bath or shower & W.C.  Our prices are based on two people sharing twin/double room.  Single room supplements are only payable on tours when charged by hotels and these are shown for each tour. Every effort will be made to provide the exact accommodation booked and to convey special needs to the hotelier(s). However, the Company accepts no liability for any failure to provide a special request for which no payment is made. Where a payment is made for additional facilities, the Company's liability shall be limited to the brochure price of that supplement. Bookings for rooms with bath or shower shall be deemed to be fulfilled by the provision of either facility and requests for one or the other will be treated as requests only. When booking a double room, requests for a double or twin beds must be made clearly, otherwise it will be assumed either is acceptable. 
4. Alterations/Changes to Holiday detail
If we change your holiday - holidays are planned many months ahead.  Sometimes minor changes such as alternative hotels of similar rating in same resort area are necessary and we will let you know of these as soon as possible, at which time you will be able to accept the change or the offer of an alternative holiday if one is available.  If in such circumstances these options are unacceptable to you, a full refund of all monies paid will be made.
5. Cancellation by Us
Whilst every effort will be made by the Company to operate all holidays as advertised, the Company reserves the right at its discretion to cancel any tour due to operational  circumstances or insufficient bookings. In this event all monies paid by the customer will be refunded in full. We do not intend to cancel a holiday, or any other travel arrangements, after the date when payment of the balance of the price becomes due, (14 days in the case of Day Tours) unless it is necessary to do so as a result of hostilities, political unrest or other circumstances amounting to force majeure, or unless you default in paying of said balance.  PLEASE NOTE THAT TIMES ARE GIVEN FOR GUIDANCE ONLY AND MAY ALTER.
IMPORTANT NOTE
Please note that our obligations to you in respect of any major changes do not apply if such change or cancellation is brought about by war, or threat of war, riots, civil strife, industrial action, natural disaster, fire, epidemics, bad weather, technical problems with transport, closure of ports, terrorist activity, governmental action or other events where our obligation to carry out our promise is frustrated by events outside our control.
However, if it is necessary to make a material alteration (of significant inconvenience to yourself) to a holiday, or any other travel arrangements, after the date when payment of the balance of the price becomes due (other than for reasons such as hostilities, political unrest or other circumstances amounting to force majeure) compensation amounting to £10 per person will  be either credited against your holiday costs, or if you cancel, you will receive a credit note for £10 per person to be used on a future Palmers Travel holiday taken within 12 months of the date of the credit note.
If we have to notify you of a material alteration within 14 days of the departure date (other than for reasons such as hostilities, political unrest or other circumstances amounting to force majeure) you will receive compensation amounting to £20 per person. 
Page 4(a)
6. Cancellation by the Passenger.
If you cancel your holiday - cancellations must be notified in writing and they come into effect on the day such written notification is received by us.  Charges for cancelled holidays will be made in accordance with the following scale.  These charges compensate us for the expenses of processing your booking and the risk that we may not be able to re-sell the holiday.
Days notice of written cancellation before departure with cancellation charge as percentage of holiday:  More than 42 days:  deposit only.  29-42 days:  45%.  15 -28 days:  60%.  0-14 days:  100%.
If you have taken out holiday insurance your reason for cancellation may well be included in the cover.
7. Transfers
If you change your booking - if, after we have accepted your booking you wish to make any alterations to the booking, every effort will be made to satisfy your requirements.  An amendment  fee of £5 will be charged.
8. Luggage
An allowance of one medium size suitcase per person, plus reasonable hand luggage, is acceptable on all tours. Special advice will be given on those tours departing by air. Passengers' luggage and personal property taken on all tours remains at all times and in all circumstances passengers' responsibility, and it is at passengers' sole risk. The company shall not be liable for loss or damage howsoever caused.  
9.  Passport/Travel documents
It is the responsibility of the passenger to ensure that he or she has the required passport (and visas if not a British citizen) to enter the countries on the holiday itinerary.
10. Late Arrival
It is the responsibility of the passenger to be at the required embarkation point as stipulated on the final joining  instructions.  The coach cannot wait for latecomers, and no refund will be offered.
11. Animals
Animals are not allowed on tours.
12. Optional Excursions
The Company does not operate any excursion other than those included in the price of the holiday and does not accept any liability for payment made to drivers for such excursions.
13. Hotel Amenities
Please remember that some facilities (e.g. lifts) are not always operational due to sudden breakdowns or the need to service them. Other facilities (e.g. outdoor swimming pools) are only available when weather permits. The nature and frequency of entertainment is also subject to demand and is at the discretion of the hotel.
14. Seat Allocation
You keep the same seat(s) throughout your tour and, since allocations are made on a first come first served basis on receipt of deposit, early booking is advised. We reserve the right to alter seat numbers to other than those allocated at the time of booking in exceptional circumstances.
15. Coaches
Coaches feature adjustable seating, tea coffee facilities and full air conditioning, toilet and washroom. No guarantee can be given with regard to circumstances which prevent us from providing these facilities. The Company accepts no liability or claim for compensation for loss of these facilities which are beyond their control.
16. General
Tour managers will be provided on most tours  but cannot be guaranteed.
17. Smoking
Smoking is not permitted whilst on board our vehicles.
18. Complaints and Disputes
If you have a complaint during your holiday please immediately inform the driver or Tour Manager who will do their best to rectify the problem. If the matter cannot be put right on the spot you must record the details of your complaint in writing with our driver or Tour Manager. We cannot consider any claims unless you adhere to this procedure.
We can normally agree an amicable settlement with the very few complaints we receive. However, if we cannot agree you are entitled to ask for arbitration under a special scheme devised for the travel industry and administered by the Chartered  Institute of Arbitrators.
The Scheme (details of which will be supplied on request) provides for a simple and inexpensive method of arbitration on documents alone, with restricted liability on the customer in respect of costs.  The Scheme does not apply to claims for an amount greater  than £1,500 per person.  There is also a limit of £7,500 per booking form.  Neither does it apply to claims which are solely or mainly in respect of physical injury or illness or the consequences of such injury or illness.  The rules of the Scheme provide that the application for arbitration must be made within nine months of the date of return from the holiday, but in special circumstances it may still be offered outside this period.
19. Price Guarantee and Financial Protection
The prices of UK holidays are guaranteed and will not be increased above the published price.  The prices of overseas holidays are subject to surcharges on the following items: Government Action (for example a change in the rate of Value Added Tax), currency, or fuel increases.  Even in these cases we will absorb an amount equivalent to 2% of the holiday price which excludes insurance premiums and any amendment charges.  Only amounts in excess of this 2% will be surcharged.  If this means paying more than 10% on the holiday price, you will be entitled to cancel your holiday with a full refund of all money paid, except for any premium paid to us for holiday insurance. Should you decide to cancel because of this, you must  exercise your right to do so within fourteen days from the issue date printed on the invoice.  For your help and information the exchange rates used in the pricing of our overseas holidays are as follows:  Austria 21.638  Belgium 63.43  France 10.318  Germany 3.0769  Netherlands 3.4668  Italy 3046.2  Irish Republic 1.239 Spain 261.61
In line with EC Directive all monies paid for holidays in this brochure will be placed into our 'trust fund' account, administered by independent accountants, and will not be released to us until the completion of your tour.
20. Our Liability to You (applies to destinations outside UK only).
(a) Although we have no direct control over services provided to you by independent suppliers, we accept responsibility for the quality of the holiday you book.
b) We accept responsibility if you or any  person named on the booking form suffer bodily injury, illness or death due to the negligent acts and/or  omissions of:
(i) Our employees or agents; or
(ii) Our suppliers or sub-contractors, servants or agents whilst they are acting within the scope or in the course of their employment to provide any service or arrangements forming part of the holiday that you have booked with us, save that we do not accept responsibility for any sea carriers whose liabilities are limited by the relevant International Conventions.  Any such claims will be subject to and dealt with in accordance with English  Law and will be subject to the exclusive jurisdiction of English courts.
(c) We shall give you assistance in the event that you suffer illness, personal injury or death during the period of your holiday overseas arising out of any activity which does not form part either of the holiday arrangement with us or an excursion offer through us.  This assistance will include advice and guidance and at our discretion as and where appropriate, financial assistance subject to our spending a maximum  amount in this regard on behalf of yourself and any other person named on the booking form, of £5,000 in total.
(d) In the event of a claim under this clause against us by you or any person named on the booking form, we reserve the right to claim in your place against the person or corporation responsible for the act, default or omission giving rise to the claim. We require that you hereby agree to assign to us all your rights under this clause and we will be subrogated to those rights and you hereby agree to assist us fully in the event that we enforce the rights which have been assigned to us or to which we are subrogated.
NEWS OF MEMBERS
It is pleasing to report that our stalwart, Stan Fenney, is making a good recovery from surgery last year.  He asked for the latest news of AAFCE Vets.  Betty had a nasty fall last year damaging 4 vertebrae.  I know you will all join me in wishing Stan and Betty better health in 2000
John Higgs collapsed before Christmas. His condition was diagnosed as pancreatitis.  After 6 days in hospital he was released and is gradually regaining strength.  
THIRD REUNION
I guess we should now be giving some thought to another reunion in the UK this year.  Not everyone will make the Fontainebleau Trip and after the successful get-together we had last October I am sure many will want to repeat the experience.  Please give your views on the attached questionnaire.
TIES
Most of the original consignment has been sold but there are half a dozen still in stock.  If anyone would like one (price £9.00) please let me know.
ENAMEL BADGES
There are not enough orders to make this a viable proposition ~ so come on lads they cost only £3.50 each.  Regard a purchase as a contribution to the Admin Fund because if we can sell enough there should be a small surplus thus delaying the next call for contributions.  Those interested, and who have not already done so should attach their cheque for the number required to the form enclosed. 
BLAZER BADGES
Enquiries are well advanced. A sample and firm price is awaited from the supplier.
STORIES OF FONTAINEBLEAU
Only a few have submitted material for this project ~ it is always the same people who submit their amusing recollections. I hope that the stories that follow may encourage you to submit the outline of an amusing tale.  Anything you contribute can be edited at this end and may be included in a future Newsletter.  Let us be hearing from you.
NEWSLETTERS
These are written as a stream of consciousness although I attempt to have some structure. From this issue I shall try to include a few pictures to brighten them up.  Are there any features you would like to see in future newsletters?  Any suggestions to improve them will be taken on board.  I feel sometimes that I have to scratch around for news items when there must be some stories out there.  When the newsletters come back after circulation, except in a few cases, there are no comments.  Come on guys it is your journal don't let me struggle on my own.......
TALES OF FONTAINEBLEAU
CABARET NIGHT
The RAF could not match USAF for their sports and entertainment facilities, so in 1956 our C.O. Wing Cdr Pawson wrote to the Air Ministry asking if some funds could be allocated for entertaining the troops.  In February a modest sum was granted.  However it had to be spent before the end of the financial year on 5 April.   The USAF Master Sergeant in charge of entertainment was asked what could be purchased for this amount.  "I can organise a cabaret evening with artistes from Paris" he suggested.  "OK make it quick ~ we will hold it in the Airmen's Mess" was the reply
The evening, which included a stripper, was a resounding success with very senior officers occupying the front seats.
After the show one airman wrote to his mother to tell her what his eyes had beheld.  Overcome with the horror of it she wrote to her MP asking why the RAF was subjecting young lads to such sights.  Questions were asked in the House of Commons and the London tabloids sent reporters scurrying to Camp Guynemer to get a story.  Reluctantly the C.O. and Adjutant agreed to speak to the press an the the story broke in Fleet Street.  The C.O. requested the Orderly Room to search the records to establish which airmen lived in the MP's constituency.  The records produced 3 names and the identity of the foolish boy was established.
A few days later the airman was granted compassionate leave.  As there was insufficient time to make the usual travel arrangements the airman was asked to collect his travel documents from the British Embassy in Paris.  On arrival in Paris the Embassy had no knowledge of his leave arrangements.  Could someone in the Support Group have forgotten to complete the paperwork accidentally on purpose?
Tom Weatherley
THE EAGLE HAS LANDED
At 10 o'clock every Thursday morning the Commanding Officers of the six Support Units met formally to discuss matters of domestic importance.  In the early 1950s the RAF was represented by Wing Cdr.  R G M Walker, a super C. O. with a distinguished war record as a pilot. The Eagle comic arrived on the base on Thursday mornings.  The Winco would pick up his Eagle as soon as it was available and would sit at his desk reading it avidly often until well after the 1000 hours deadline.  When his staff reminded him that he was late for his meeting he would casually reply "OK I'll be there as soon as I have finished reading this" 
 Anon
HIGH JINKS ON THE RAF BUS
Jock Stott, a Cpl from Glasgow, who worked at Melun Airfield was also a footballer of no mean ability He was an automatic choice for the RAF XI.  On the way home from away games after a few beers Jock would amuse us in the RAF bus with a striptease.  On one occasion the fully lit bus was passing through a tiny village just as he got down to the full Monty.  A gendarme witnessing the cabaret act stopped the coach and remonstrated with the driver and the stripper who quickly covered his embarrassment.
David Rogerson  
A PROBLEM SOLVED
Del Smith, a quiet and unassuming airmen and Ted Heath fan hailed from Barnsley.  Returning from his first leave home he lugged his records and heavy record player to Camp Guynemer.  This was placed on the only table in our room and his room-mates protested that they had no facilities to write their letters etc.  This problem was soon solved when the record player was plugged in and failed to operate because electrical goods made for the British market would not operate on French voltage.
Ted Caton
THE DEER STRIKE
After I was posted to Fontainebleau in 1956 I met up with Derek Dolton, an International Pool Driver.  Derek often worked nights I would spend time with him in his office and occasionally accompany him on trips to Paris or the airports.
One afternoon Sgt Bert Ellis called me into his office to say that my mate had met with an accident and requested me to go out to recover his vehicle.
Derek was on a courier run to Dreux, to the north of Chartres.  The road runs through a forest and it appeared that Derek's car had hit the cobbled kerbstones damaging the suspension.  The biggest worry for MT Drivers was the paperwork that followed an accident. Form FMT3 supported by a written statement of events had to be completed.  The fear was a charge of causing damage to her Majesty's property.
On this occasion Derek proceeded with his paperwork.  The FMT3 called for a sketch of the accident scene.  In a flash of inspiration Derek drew a deer leaping out of the woods.  It had antlers that took up almost the whole page.  The Officer in charge could not believe it but Derek stuck to his version of events.
Since his story could not be disproved Derek got away with it ~ but I bet the deer had a nasty head-ache
Mike Capon
THE COLONEL'S WISH
Generally the RAF personnel got on well with their counterparts of the other Nations.  The Americans were a particularly friendly bunch.  One exception was an American Sergeant who worked for a USAF Colonel. He never smiled and could be quite awkward when asked for help.  Having to take a message to the Colonel one day I found the Sergeant's office was empty so the message was taken directly to the Colonel who appeared in a mood for a chat.  As he walked back with me through the Sergeant's Office he said " I sure wish they would give me a British sergeant instead of that idiot they've pushed on to me"
                                                                                                                       Gordon Eardley
AND FINALLY ......
More and more of you are joining the dot.com brigade.  This facilitates communication ~ even News-letters can be sent via E~mail, thus saving postage.  Once again I ask that if and when you "go on Line" you send a brief message to David@rogerson65.freeserve.co.uk.  Make a note of the address.
        Published by D M ROGERSON,  BROOKWOOD,  HUNGERFORD,  BURSLEDON,  SOUTHAMPTON,  SO31 8DF